24 Hour Emergency Dispatch: 604-856-8721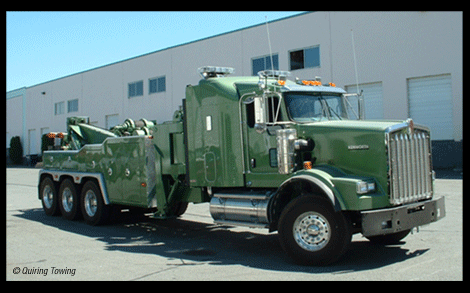 Welcome to the online home for Quiring Towing & Recovery.
We have been serving the transportation industry since 1962, evolving from a full service fuel and automotive repair station into heavy duty towing and recovery specialists available 24/7 through our emergency dispatch line. Whether it's a simple tow across town from your yard to a repair facility or recovering your vehicles and cargo from minor or major accident scenes in Western Canada, Quiring Towing and Recovery can handle the task.
We invite you to take a look at our Services Page and through our Gallery to see what we can do for your company. We work in close association with both ICBC, private insurance, and many vehicle manufacturer warranty road side service programmes for commercial vehicles, plus we also offer charge accounts to approved companies and accept Visa, MasterCard, American Express and good old fashioned cash.